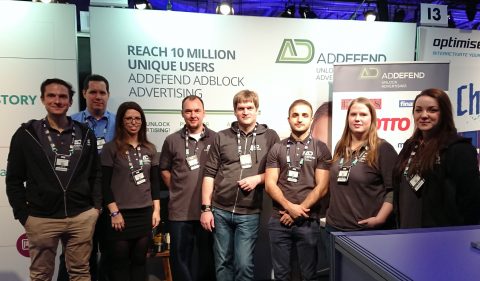 The Online Marketing Rockstars just opened their doors! We are waiting for you to come and visit us at hall A3, stand l2.
Here you get all infos about the latest developments in adblock advertising and on our platform and also, of course, we have prepared some nice little goodies for you. As good coffee is a must it is understood that you get a fresh cup at our stand, too.
And: you have the chance to win at our raffle! The first prize is a smart thermostat by Tado that saves a lot of energy and about 30% of your heating costs. The second prize are REAL PURE head phones by Teufel, the third prize remains a surprise. To participate, just put your business card in the box at our stand and you are in. Good luck and see you at our stand!
Your AdDefend team