Ad fraud and adblockers are about as much loved topics in the advertising industry as a long overdue dentist's appointment. Funny? No, not really! Ad fraud and adblockers are the two central subjects the online advertising industry has to deal with lately. But there is good news …
AD VERIFICATION AND BRAND SAFETY FOR ADDEFEND CUSTOMERS
AdDefend makes sure that advertisers can now take their brand safety and ad fraud measurements in cooperation with Integral Ad Science on the entire AdDefend reach.
Integral ad science is a technology company focused on delivering secure, high quality media environments to online advertisers. The company provides a platform for evaluating media quality, media environment and assigning it a corresponding TRAQ score (True Advertising Quality).
We offer buying agents of online media on the AdDefend reach a fraud protection and a brand safety measurement. This allows the customer to accurately evaluate the quality of the advertisement on the AdDefend platform. The customer receives detailed reports that enable him to make informed decisions and maximize his ROI.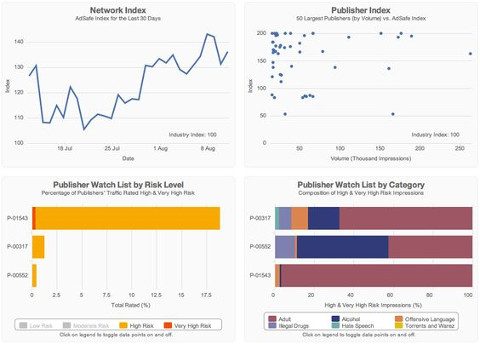 BE SURE THAT YOUR MONEY IS WELL INVESTED
IAS has randomly audited more than one million ad impressions from AdDefend and certified a fraud rate of 0%.
Many advertisers and agencies are torn. On the one hand, it is very exciting to finally reach the large new target group of adblocker users, but on the other hand there are some advertisers for whom brand safety and fraud protection is mandatory. According to the motto: trust is good, control is better. With AdDefend, this is now possible.
Dominik Reisig, CEO of AdDefend: "The review by IAS gives advertisers the absolute certainty that their money is well invested."
At least 21% of internet users are no longer available online for most advertisers due to the use of adblockers. AdDefend addresses exactly this target group on more than 150 websites.
Find out more about your advertising opportunities in our network!