The International News Media Association (INMA) published an exciting reportBericht "What To Do About Adblocking" . The content does not lack a certain irony, but it is no less exciting:
Reaching the adblocking segment is a privilege that brands have never experienced before.
Adblock users are a perfect target group
Adblock users are highly likely technically skilled millennials, a coveted and expensive target group.
The INMA report also shows that adblock users' interaction rates with advertisements – if they should see them (for example with AdDefend, see example below) – is higher than with normal internet users who use no adblockers. This is probably mainly due to the fact that adblock users do not see any or very little advertising on the Internet.
It is also more unlikely that adblock users are bots, who make online advertising due to ad fraud even more difficult, just like adblockers.
"The brands (seen by adblock users) are attracting more attention with less volume and discreet advertising formats than in the hard-fought world without adblocker. For publishers, this is an exciting opportunity to use the adblock reach as a high-value segment in which premium brands with premium advertising can be presented efficiently. "(INMA)
It is interesting to take a closer look at the special survey by Adblock Plus, which shows that 71% of adblock users would accept unobtrusive advertising. Thus, a clear majority of users is not against online advertising in general.
Deliver high-quality branding campaigns to adblock users with AdDefend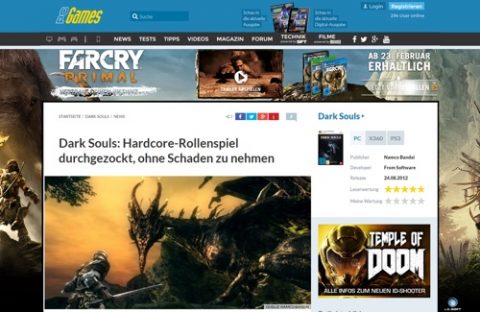 Screenshot (Ubisoft Farcry on Computec PC Games for adblock users)
Advertisers can with the help of AdDefend address the exclusive target group of adblock users (tech-savy millennials). Either via the AdDefend Run of Network, in which only premium websites are located. We also make direct contact with individual websites.More information: Advertiser Solutions
AdDefend enables publishers to deliver high quality branding campaigns to adblock users through the AdDefend integration. Alternatively, publishers can easily benefit from the AdDefend run of network.More information: Publisher Solutions