With his expertise in programmatic and video advertising, he supports the Hamburg-based company in further expanding its new products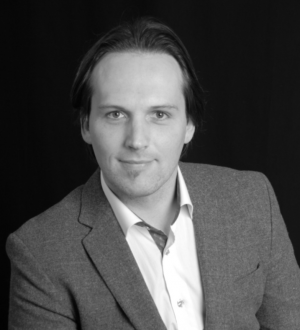 Hamburg, 04 July 2019 – Since June 2019, Arne Pokrandt is the new Programmatic Advertising Manager of the Hamburg specialist in dealing with blocking technologies. With 10 years of experience in the programmatic cosmos and his know-how in video advertising, he is responsible for the distribution of programmatic and video products that are currently in the focus for future developments. Previously, Arne Pokrandt worked for the Comcast International Germany GmbH as an Adserver and Programmatic Advertising Consultant for many years.
CEO Dominik Reisig welcomes the experienced Advertising Manager in his company: "We are very happy that we could win Arne Pokrandt, a highly qualified expert for programmatic and video advertising, for our team. Programmatic and video advertising are essential components of future digital marketing. With his support we will prepare for upcoming developments in the digital advertising market in the best possible way. Our goal is to further expand programmatic marketing in the blocked inventory in order to secure our competitive advantage in the unblocking of video advertising."
Last year, AdDefend launched the programmatic booking of campaigns on the blocked reach. Currently, in cooperation with Yieldlab as SSP, a wide programmatic inventory can be booked as direct deals via the 5 DSPs theTradeDesk, Adform, Active Agent, emetriq and DV360 (DBM). Recently, AdDefend has started offering the unblocking of video ads in addition to the basic products, which is display and native advertising and ad unblocking in Firefox Private Mode. With the AdDefend technology, player-based, inStream and inGame pre-, mid- and post-rolls can be unblocked. Video unblocking is possible regardless of the player technology used by a publisher and can be activated as soon as AdDefend is integrated with a publisher.